Best Mutual Fund Apps in India 2022 – [FREE]
Investing in mutual funds has become the easiest way to use your money tightly. The best mutual fund apps in India 2022 will help you for long-term capital gain.
Various apps are available these days that let you invest in mutual funds through regular SIP and help you save tax.
Today, we will talk about the best mutual fund apps in India 2022.
The best mutual fund apps in India 2022 has a one-stop solution to track and manage your investment. There are applications known as discount brokers using which you can invest in different Mutual Funds via SIP or lump sum.
In this article, we have talked about the best mutual fund app that can help you invest in mutual funds in India.
The best part about mutual funds is that the power of compounding against regular interest calculation is worth noting.
Here, time plays a crucial role in mutual fund, and you have to be patient about the money you will get.
Top 5 Mutual Fund Apps In India to Start Your Investment Journey
Find the list of top 5 mutual fund apps in India that will help you to start your investment journey smoothly, here you go with the best mutual fund apps.
Coin By Zerodha
The coin app by Zerodha is one of the easiest and the simplest apps to invest in various types of mutual funds in 2022. A Zerodha discount broker owns this app.
It is much easier to use if you have a Zerodha account already. You can simply use your account balance to invest in a mutual fund via the coin app. With the coin app by Zerodha, you can invest in Commission free direct mutual fund schemes.
The app is ever simple for about 2.5 lakh investors to create a SIP and manage the portfolio. All you need to do creating a Zerodha account to start your mutual fund investing in a simplest and easiest way. This is amongst the best mutual fund apps in India.
How Easy Is It?
You can directly invest with funds in the Zerodha account.
The user interface is really easy to invest in. You just have to search and Discover funds that can be easily navigated.
You can view curated schemes in different categories that will help you to get started with
Absolute and annualized returns are more attractive.
It is easy for Android and IOS users to benefit from this app.
Save tax by investing in ELSS funds.
You just need one click statement to file your taxes.
Instant purchasing through UPI payment, you just have to find your purchase order instantly through UPI payment and create automated fund transfer through e mandate to fund your SIP installment.
Grow
Grow is the new app that makes investing in mutual funds fast and secure. It is one of the best mutual fund apps in India. You can enjoy paperless onboarding investment without any hassle and invest in popular Mutual Funds within a minute from the comfort of your home.
Grow is the app to use if you begin your mutual fund investment and invest in any direct mutual fund by a SIP and lump sum at 0% commission for free.
The application of a huge database of learning videos and blogs dedicated to mutual funds can offer you proper guidance to invest directly in mutual funds.
Grow is registered with SEBI, AMFI and all mutual fund companies AMC's. If you are already an investor, switch your regular investment plan to a direct Mutual Fund plan to earn extra returns.
Grow is also the simple Demat and stock trading app that allows you to open a free Demat account and trade through BSE and NSE listed stock in the share market at a low brokerage on the stock orders. Therefore you can open an account to start your trading journey.
You can directly invest in mutual funds at zero Commission at negotiable brokerage fees at trading stocks.
What does it offer?
Simple and interactive user interface
Easy to register through KYC
Mutual fund SIP calculator helps you to calculate your ROI easily
128 bit SSL encryption in shows that all your transaction is secured
Latest finance news and insights help you to to know about the stocks and investment
Apps are available for different operating systems and an easy centralization feature for cross-platform exercise.
Widal low initial investment for mutual fund you can even start SIP as low as Rs 100
Investing in Mutual Funds for Free
No transaction charges, no hidden fees, and zero fees.
The mutual fund SIP calculator helps you understand the investment and the returns
All direct mutual funds earn up to 1% plus Returns
You can track your external mutual fund investment and analyze them easily
Paytm Money Mutual Funds App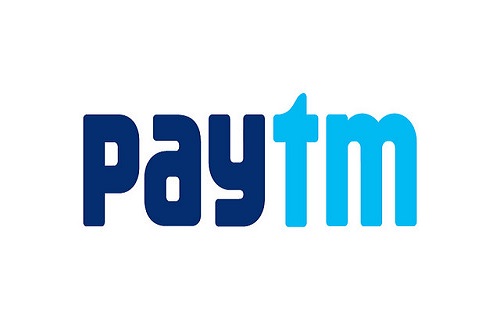 Paytm money is one of the best mutual fund apps in India. You can get up to a 1% high return through the direct plans of the mutual fund Paytm Money app.
There are several types of mutual funds available to invest your hard money for creating your portfolio. The buying and selling of mutual funds are free with Paytm money. Hence, you don't need to worry about the hidden charges; there are no hidden charges.
Most of the mutual fund apps in India are paperless and hence Paytm offers you the same with KYC option and other things to invest in.
The account opening process is also easy, and you just have to create your account within 10 minutes. It has a one-stop solution for tracking the performance of your investment. You can invest in liquid funds, equity funds and ELSS funds through the Paytm money mutual fund app.
You can avail of up to 1% returns by investing in direct mutual funds.
Paperless KYC and simple account opening.
You can start investing as low as rupees a hundred
Track your performance in just one click
The user interface is really easy. No more shuttling between tabs to get market information and execute your trade.
Fisdom App
The system is one of India's best mutual fund apps in India registered with SEBI, and it is a hassle-free application that makes your investment easy.
Fisdom app emerged as a winner of IBM smart camp for fintech India 2016 and has been awarded by BSE India for being one of the top performers in the mutual fund segment.
You just have to install the app and make your account without paperwork. It is simple and easy. You can get started with a monthly investment as low as rupees 500. If you make a one-time investment, the minimum amount will be 1000.
How does it work?
You can invest in hassle-free Fisdom apps that offer you a paperless investment with KYC mandates.
You can also get unbiased advice and recommendations from the research work and team.
Periodic portfolio rebalancing will help you regularly evaluate and change your investment in the right mix of mutual funds to keep the right track of your money.
ET money mutual fund app
Everyone has heard about ET money from the Times network. It is one of the best platforms for mutual fund apps in India. It is really easy to use, and the application is light.
The best thing about the ET Money app is if you are at the early stage of mutual fund investment, you can have a good insight about your investment from the application itself.
The platform of a new automated framework to help your finance and strategies directly created considering your financial goals and application.
Not only this, but you can get access to financial services like buying insurance policies, instant loans, and direct mutual fund investment through SIP.
Automatically classified as expenses in various categories and helps you track your investment amount.
You can save up to 46800 with ET money as it offers a tax saver solution for free.
The easy integration will help you make several payments through UPI, Google Pay, Phonepe, etc.
Conclusion
A mutual fund application is a simpler and smart way to invest your hard-earned money. All the above applications we have mentioned have quite similar features. You can choose any of India's best mutual fund apps to start investing in 2022. We have tried our best to compile the list of the top 5 best mutual fund apps in India in 2022. If we have missed out on any great app, you can comment in the comment section below.